Training DVDs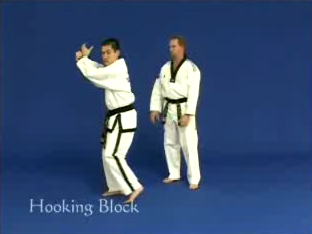 We offer a DVD training video for every belt level at AKA. In order to successfully complete your training at a specific belt level, sometimes extra help is needed. Other than private lessons, the training DVD would be your next best option. All training DVD's cover white belt through black belt include the following information:
Basic Technique
All DVD's include step-by-step instruction on all the basic techniques you will need to master that specific belt rank
Patterns
Formal and free spar patterns are shown in both slow motion with narration and full speed. Picture in picture view allows you to see both front and back views at the same time so you won't miss any action. Narration is included in the slow motion demonstration, so you can be sure which move is being performed.
Kicking Practice
Kicking practice and four directional kicks are demonstrated
Focus Pad Attack
Focus pad attacks are properly performed
Terminology translation
All terminology for the belt levels are reviewed in a way that allows you to test your memory. This section is narrated so you will know the proper pronunciation
Pre-Test
All pre-test requirements are reviewed
Requirements
When you know and can perform everything on these training DVD's you are ready for your pre-test
For information on availability or purchases, please contact us directly or ask the front desk.