Adult and Teen Classes
In addition to the traditional Tae Kwon Do curriculum, adult classes cover self-defense techniques, strength/conditioning drills, and sparring exercises tailored to all types of students.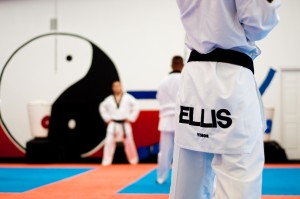 Monday and Wednesday
Friday Sparring Class
6:15 – 7:00 PM – Ages 6 thru 11
7:00 – 7:45 PM – Ages 12+
Adults are welcome to take class with their teen-age children! Families of three or more receive a family discount.
Our goal at American Kids Athletics is to help each and every student be the very best they can be. Our school emphasizes the discipline and courtesy of the martial arts in a positive and supportive atmosphere. We encourage our students to practice the Tenets of Tae Kwon Do: Courtesy, Integrity, Perseverance, Self-control, and Indomitable Spirit in all their affairs.
Our staff is here to guide and encourage you to grow and develop into the best you can be physically, mentally, and spiritually. Our goal is to make sure you reach yours. We invite your feedback and suggestions and if there is anything we can do to better meet your needs or those of your child, please feel free to talk to one of the staff members.
Again, we are honored to have you as a part of our school and look forward to growing with you in the months and years ahead.
For more information, contact A.K.A. directly or ask an Instructor.